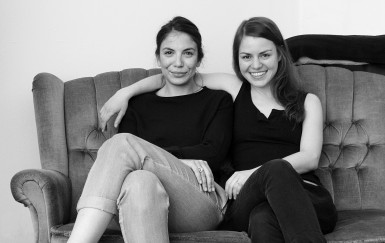 ISSEVER BAHRI is a Berlin-based label, founded in 2010 by Derya Issever and Cimen Bachri. The duo gradueted at University of Applied Sciences, the HTW, in Berlin.
Derya Issever and Cimen Bachri worked for various labels in London and Berlin, including Alexander McQueen, Six & Seven Eights for Fashion Fringe, Harriet's Muse, Michael Michalsky, Boss, SAI SO and Macqua.
ISSEVER BAHRI stands for innovative fashion with a peculiar concept foccused on the sinergy of traditional craftsmanship and modern design. They translate classical approaches in handcrafted techniques, materials and pattern cutting according to each collection concept.The traditions of the their root countries, Greece and Turkey, is for Derya Issever and Cimen Bachri a huge inspiration for the aesthetic of their eclectic creations.
The experimental approach to their collections is combined with wearability, longevity and a high standard of quality in materials and workmanship.
In July 2010 ISSEVER BAHRI was the winner of the "Young Designers Award", the annual initiated award of the Berlin fashion fair PREMIUM.